As the weather gets cooler, my obsession with soup grows to ridiculous proportions. I found this Marvelous Mushroom Soup at tastykitchen.com and it was a hit for our household right away. I think I have made this soup 4 times in the last 2 months! That is impressive when you know that each time, the soup lasted our tiny household (two people) 3 whole days!
I love how this soup is tangy and creamy and loaded with veggies. It always leaves me with a happy and healthy feeling. The original recipe was tweaked enough that I decided to post it. I found the original did not have enough veggies in it (ONE carrot and ONE celery stalk?!) and I did not like the original ratio of cream to broth (I like more broth in my soups). I also added paprika (according to my personal rule that paprika goes in ALL cheesy soups!), and I used tomato sauce instead of tomato juice.
Feel free to add your own creative additions to this delightful recipe. For example, if you like a bit of spice, I bet cayenne pepper would be amazing in this. Or, if you want less tang and more smokiness, smoked Provolone might be a good substitute for the Parmesan.
Here is the recipe. Please try it out and let me know what you think! I hope you fall madly in love with it like I did!
Marvelous Mushroom Soup
2014-01-02 15:23:57
Serves 6
A tangy, creamy, mushroom soup that is loaded with veggies and it is so good that it is difficult not to eat it all in one go. Don't forget to dip some crusty bread in there too!
Ingredients
• 3 Tablespoons Olive Oil
• 4-5 Carrots, Minced
• 4 whole Celery Stalk, Minced
• 2 cloves of Garlic, Minced
• 16 oz. Mushrooms, Sliced Thin
• 8 oz. of Dry White Wine
• 8 oz. of Tomato sauce
• 3 cups Chicken Broth
• 1 pint Heavy Whipping Cream
• 1 cup Parmesan Cheese, Freshly Grated
• 1 teaspoon Cornstarch
• 1/2 cups Water
• Salt And Pepper, to taste
• Paprika, to taste
Instructions
Heat oil in a large soup pot. Add chopped carrots and celery and saute for about 5-8 minutes. Add minced garlic, cook for 1 more minute.
Clean and chop mushrooms. Add them to the pot. Once they have been reduced and softened (approx. 3-5 minutes), add your dry white wine and simmer for 3-5 minutes.
Add the tomato sauce and chicken broth. Bring to a boil, then lower the temperature and allow it to simmer for 5 minutes.
Slowly add the heavy whipping cream and stir constantly (this prevents curdling). Next, add grated Parmesan, again, slowly, while stirring constantly (this encourages an even melting).
In a small bowl, mix the cornstarch to the 1/2 cup of water until dissolved. Pour the mix into the soup and mix well.
Put the heat on low and allow the soup to simmer for approximately 10 minutes or until thickened. Taste and add spices according to your taste preferences.
Pour in bowls, top with additional Parmesan if desired. Dip in bread, if desired. Enjoy!
Notes
Note: Feel free to add even more veggies if you so desire!
Note: You can easily exchange vegetable broth for chicken broth, as well as any other dairy for the heavy whipping cream. For example, if you want a lighter meal, switch the cream with milk.
Note: Make sure to use a Parmesan wedge and grate it yourself, not those cheap containers of "Parmesan". The cheap "Parmesan" will not melt as nicely for the soup.
The Homestead Garden http://www.thehomesteadgarden.com/
Posted on: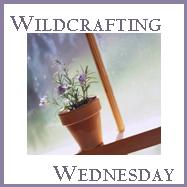 "WE ARE A PARTICIPANT IN THE AMAZON SERVICES LLC ASSOCIATES PROGRAM, AN AFFILIATE ADVERTISING PROGRAM DESIGNED TO PROVIDE A MEANS FOR US TO EARN FEES BY LINKING TO AMAZON.COM AND AFFILIATED SITES."